Archive for May, 2012
28
JUBILEE DIG DAY FOLKS, SUNDAY 3rd JUNE! FREE BBQ AND RIDING!
May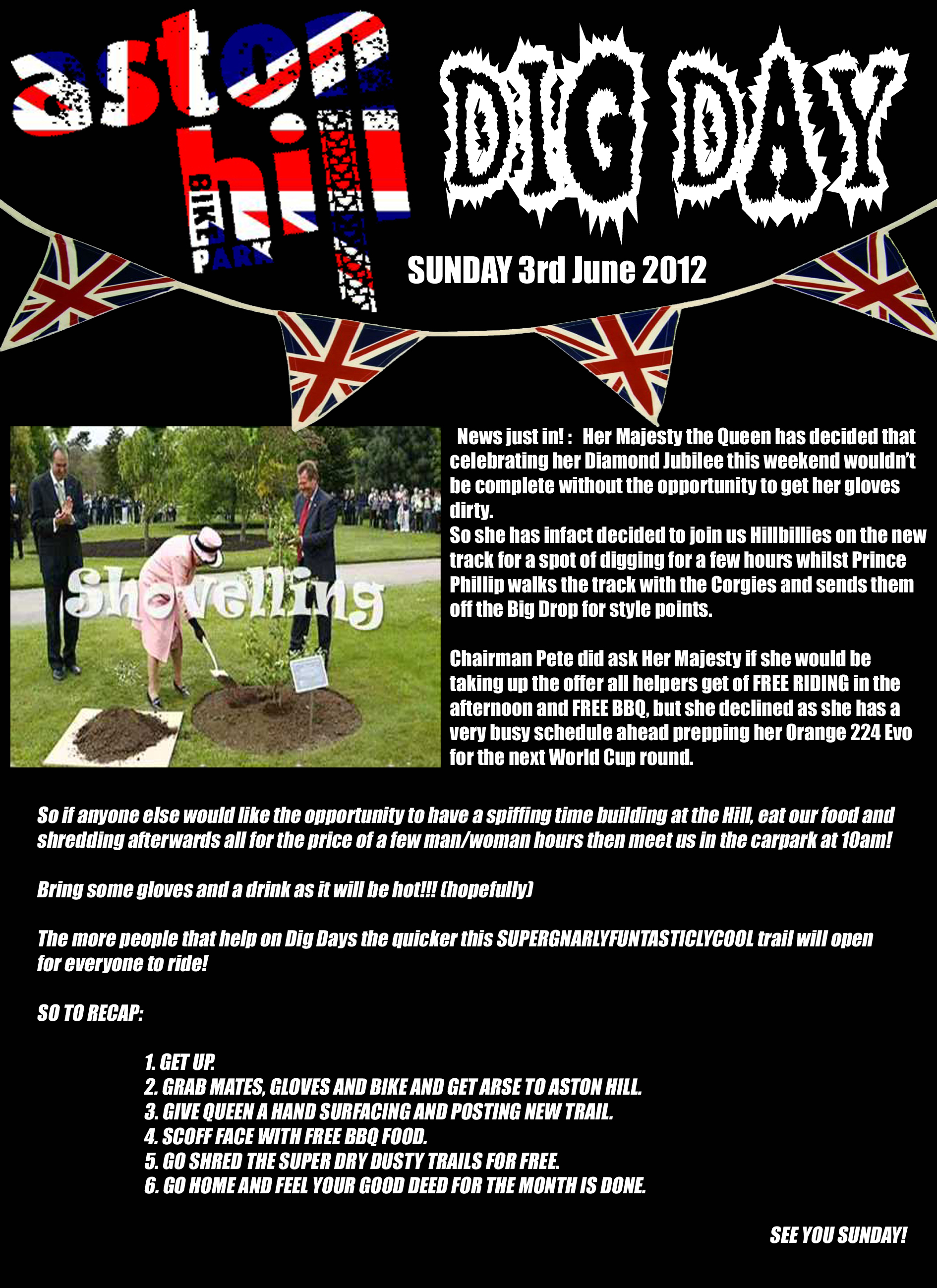 more...
May
Entry for our 4-2-3 Race is LIVE now folks.
Enter online to save a few quid and guarantee your place. The Black Run Race in March was a totall sell out so enter early to avoid being turned away on the day.
http://www.britishcycling.org.uk/events/details/77574/Aston-Hill-423-Track
OOOOSSSSHHHH!!!!
more...