Get out!
It's been a dry-ish week again and the forecast is nothing short of excellent. The morning dew that's now happening, followed by decent warm and sunny autumn days, should mean conditions are actually a bit special for the time of year.
Get out there while the going is good!
If it's your first time riding at Aston Hill read the essentials and the frequently asked questions - they answer most enquiries people have about the park. Also bear in mind that Aston Hill becomes a far more technical venue in the wet, so take extra care.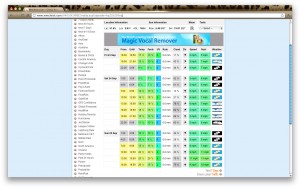 more...