It's been a very mixed week, but there has been a lot of wet stuff falling from the sky over the last few days.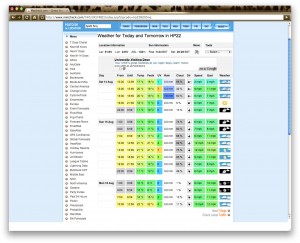 Today is no different - after a damp day yesterday and a wet morning, the Hill is going to be fairly testing today before looking somewhat drier tomorrow.
There's two ways of looking at this. You can either make your excuses, crack open a beer and watch whatever rubbish is on TV, or you can man-(or woman-)up and accept that it's wet but it's excellent training for dialling handling skills, practicing wet sections, getting drifts down and developing good trail skills.
So whatcha gonna do?
Me? Why - it's beer o'clock!